Campervan Kitchens
From Only £499 Campervan Kitchens and Furniture
Campervan kitchens and furniture are a good convenient way of removing one or more of the headaches of camping, no more cooking outside trying to shelter from the wind and the rain whilst bending over almost cooking on the floor.
From here on in with a campervan kitchen you can cook and wash up in the comfort and luxury of your converted camper and with much greater ease no matter if you are on a camp site or camping off grid such as wild camping .
Which Kitchen Should I Go For?
Now therein lies the question – This all depends on you and your camping intentions and needs.
Campervan kitchens come in an array of different designs and colours and configurations.
To work out which one is best for you, firstly you would need to look at what appliances you would need, then what length you would require SWB LWB etc. and finally what designs / colours would suit you and your vehicle.
If you need any help please feel free to call and ask for advice on 01925 320 784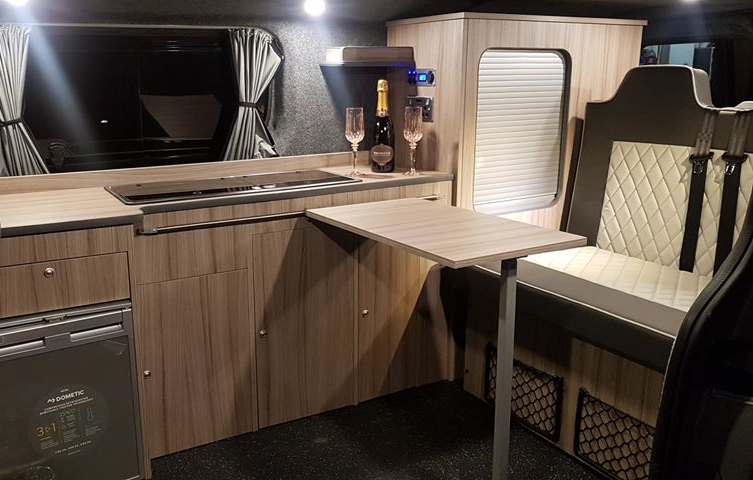 Here is a sample of our popular finishes.