Work Van Conversions – Rolling Workshops
A selection of our Work Van Conversions can be found in the sections below we will undertake most work from fitting a few accessories right through to a full van workshop conversion. If you have a project to discuss please feel free to call us on 01925 320784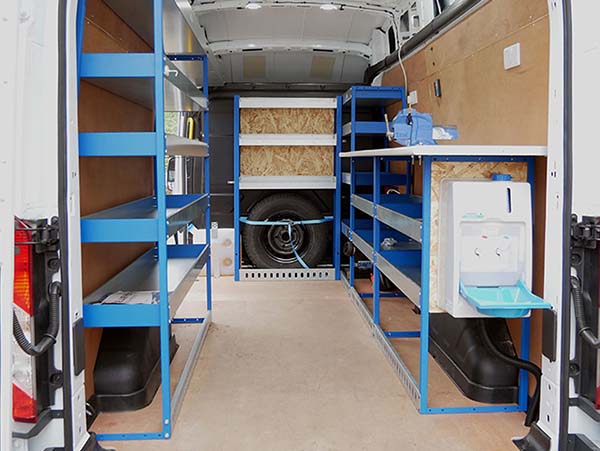 We were asked to convert a Ford Transit L3 H3 into a Fibre Optic Splicing Vehicle.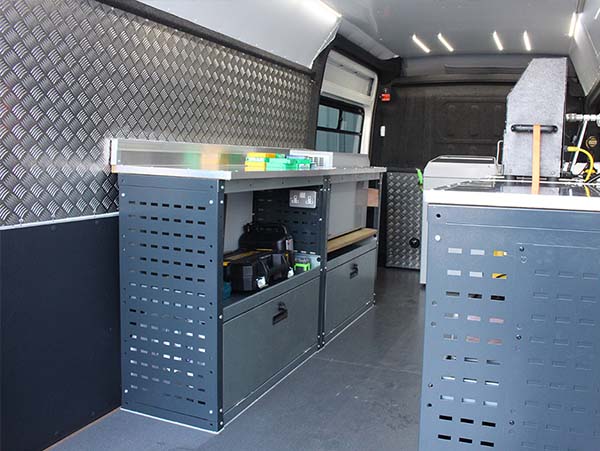 We converted this van into a Data Destruction Vehicle for safe disposal of sensitive data on site.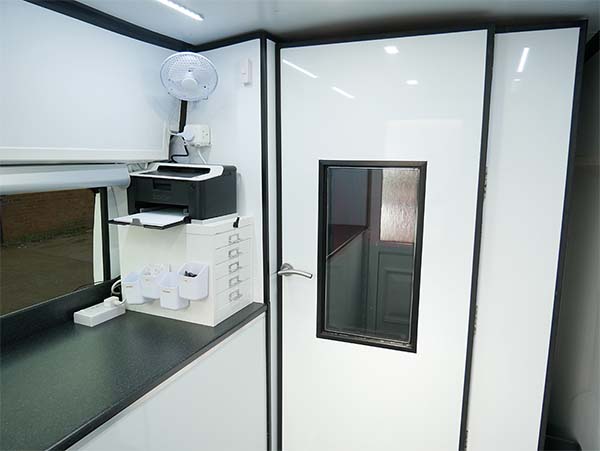 We have now converted several vehicles for our client into Occupational Health Screening Vans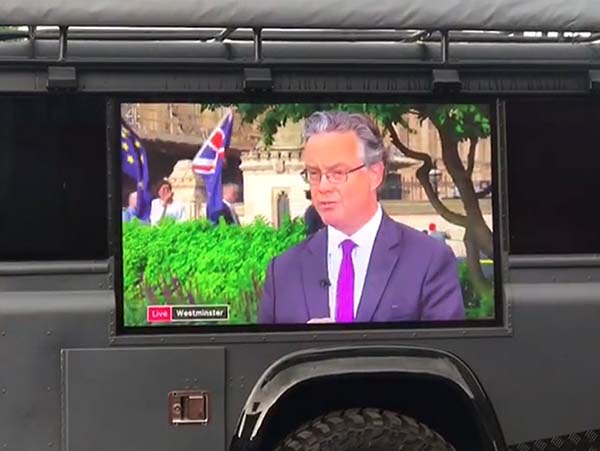 This is one of the quirkiest things we have been asked for, TVs facing outward in a Land Rover.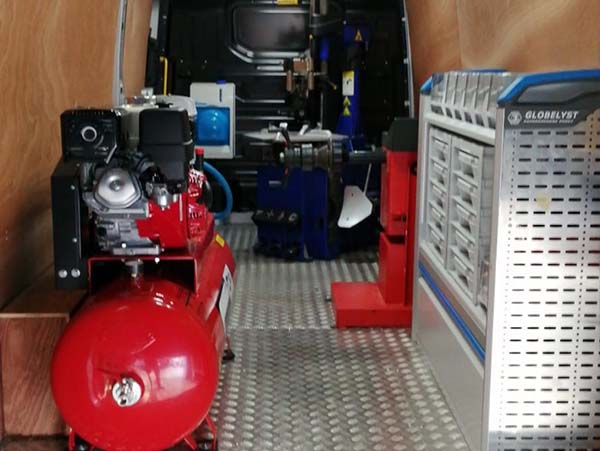 A Mobile Roadside Tyre Fitting Van was the order of the day when this vehicle rolled up.
A selection of our Work for Van Racking Installations can be found in the sections below we will undertake most work from fitting a few accessories right through to a full van racking fit out. If you have a project to discuss please feel free to call us on 01925 320784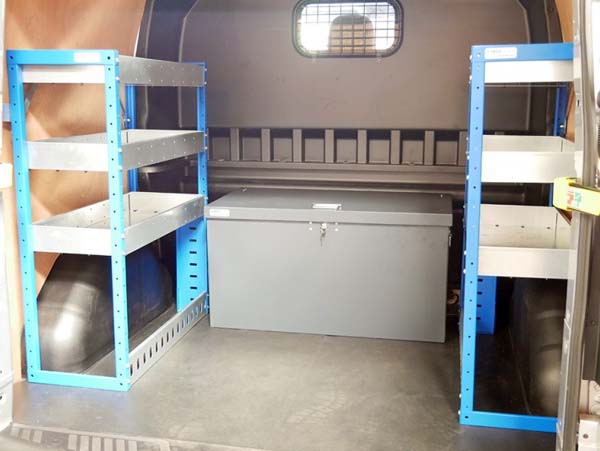 Crew Cab Racking
We were asked to install racking into a Ford Transit Custom Crew Cab.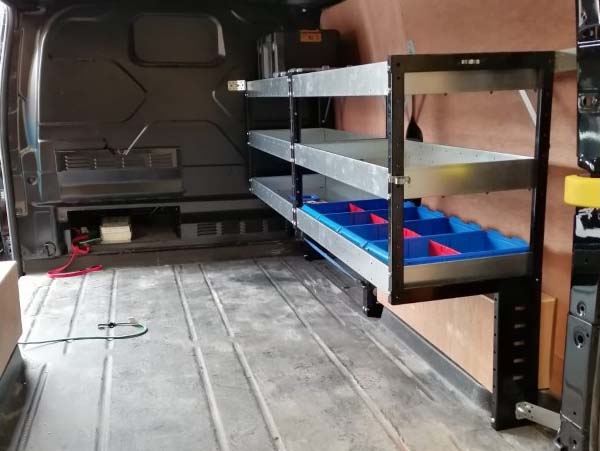 Racking for 8 x 4 sheets
We were asked to produce racking so that the floor was not hindered for 8 by 4 sheets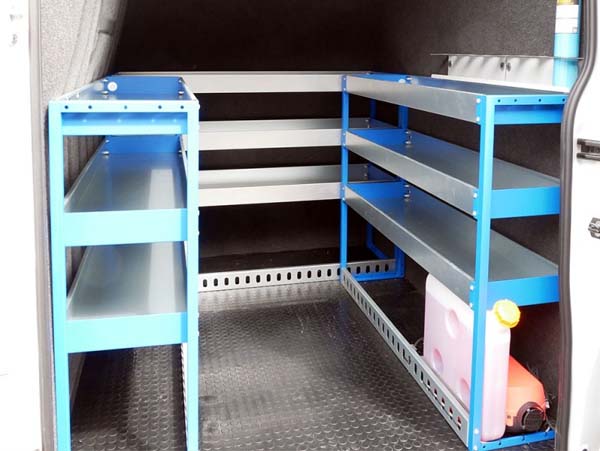 Surveyors Van Racking
We Sectioned of this van to have a drawing office in the rear and surveyors racking in the front