Rhino SafeStow 4
---
The Ultimate in Safety Van Ladder Loaders
Safe loading and unloading in seconds
Manufactured from highly robust aluminium alloy & stainless steel components
Fully adjustable to carry most ladder types
Secure and lockable
Load Stops included
Available in 2.2metre (RAS06) and 3.1metre (RAS07) lengths
There is a 60Kg load limit on the system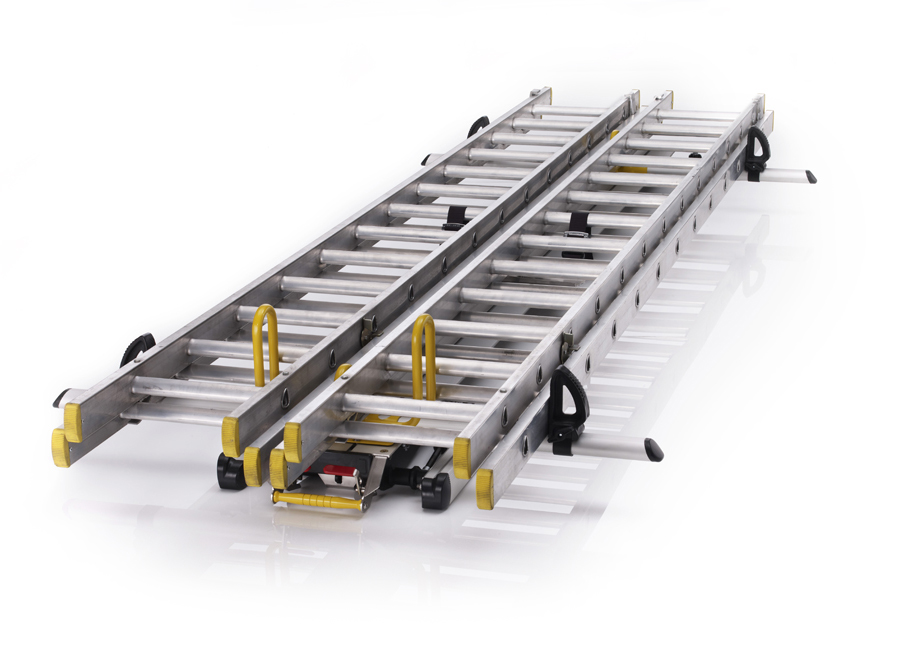 Rhino Ladderstow
---
The Rhino LadderStow™ provides a safe, quick and easy way of loading or un-loading ladders for low roof commercial vehicles – all from the convenient and safe area behind the vehicle.
Unique design allows for quick and easy ergonomic loading with efficient low friction sliders. Multi-adjustable strap and buckle to fix ladder at rear.
The Rhino LadderStow™ ensures that you do not have to climb onto the roof of your vehicle any more.
Rhino Safeclamp
---
The Rhino SafeClamp incorporates strength, speed and style to provide a revolutionary ladder clamping system.
Rhino SafeClamp uses a composite beam structure and stainless steel anchor hook which offers high strength whilst providing excellent corrosion resistance.
The innovative one touch clamping method (patent pending) ensures that the operation is 5 times faster than traditional screw-down ladder clamps.